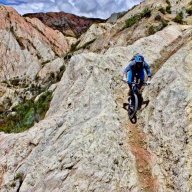 Est

Jul 23, 2001
Messages

15,278
Reaction score

3,739
Location
Tokens
Dirty Money
Seeing as how we (or maybe it was just me
) got our last thread shut down (it only had 6449 views and 299 posts), I thought I'd generalize the topic a bit more. This way we can keep some fun banter going, without as much threat of getting our hands slapped.
One thing I did want to bring up, though: it seems awfully quiet in the Poco, TP, and Aldergrove camps. I also read something in the VMSL pages about Sikh (sp?) Temple possibly joining a FVSL club in Surrey. What's the scoop there?
Dude-knowshe'sclimbingaslipperyslopebutisn'tafraidtofall.