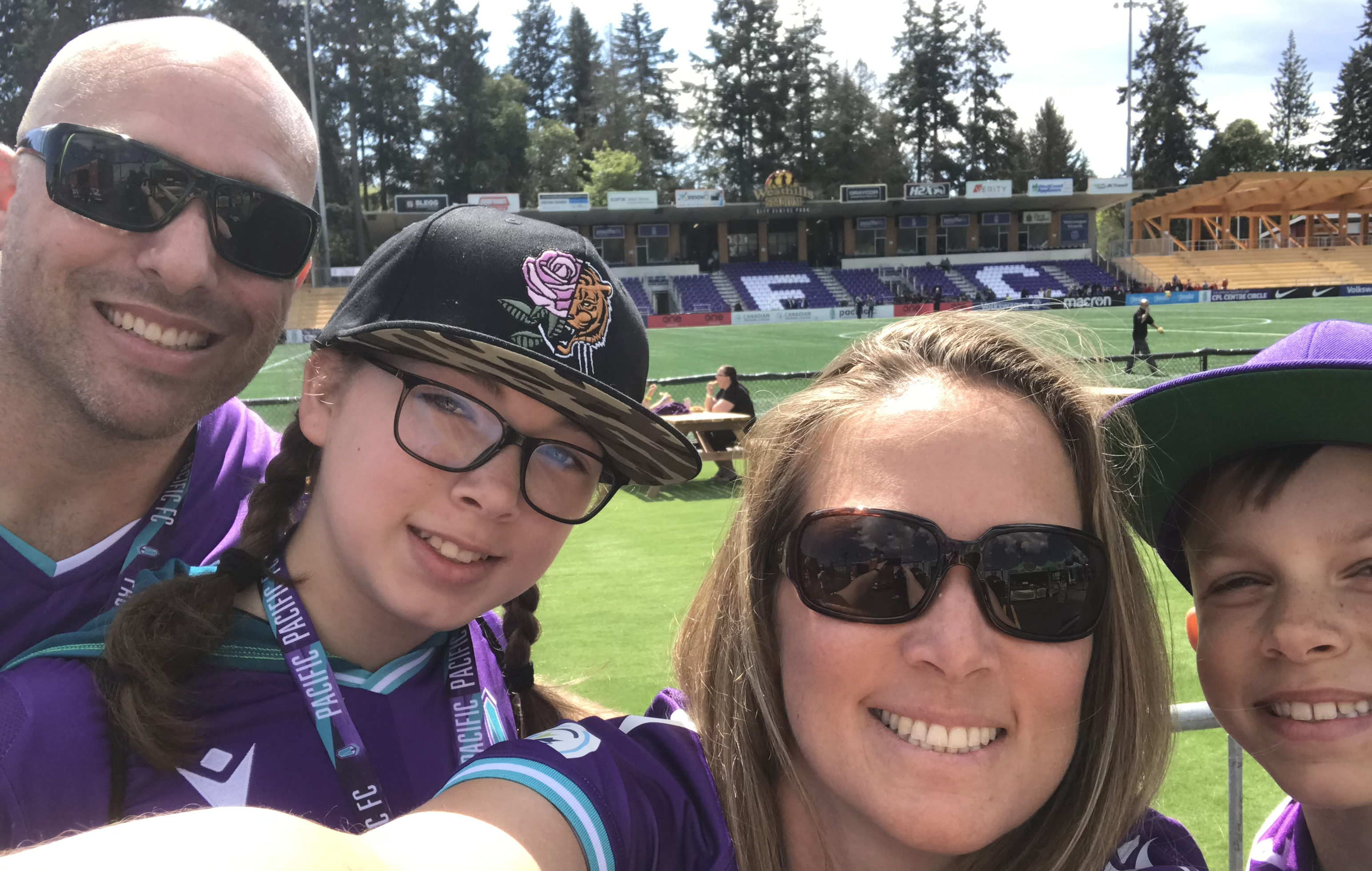 VANCOUVER ISLAND, BC - With countless stories that we could tell we end this Supporter Appreciation Week, a week full of unique journeys within the Canadian Premier League (CPL), with a story of a young family from Langford.
MAILING LIST SIGN-UP
/
LEARN MORE ABOUT THE ITC
The moment Pacific FC was announced on the Island in 2018, the Rusman family knew they had to be inaugural season ticket holders. A soccer family that have had their two kids, Ryder and Novella, playing since Timbits ages three and four. "As soon as we heard there was a professional soccer team coming to the Island we were so excited," explained Terra Rusman. "We have family in the UK and have been to matches there - nothing beats the excitement of a soccer game. When we heard that PFC was going to be setting its roots in the westshore it was even better!" At the onset of the season Pacific FC announced their jerseys at Bastion Square where the Rusmans were first introduced to the inaugural jerseys as well as a few characters that demonstrated the Pacific FC culture. "Our first taste of the PFC culture was when we went downtown to pick up our season tickets and jerseys," said Terra. "Most memorable is Ryder taking on Mark Village and Ryan McCurdy. They were incredible with the kids. All the players were - but it was in that fun game that I believe Ryder's dream of becoming a soccer player truly hatched. To be able to see a professional team where we live made his dream feel attainable." "Since then, we haven't missed a game. We all love meeting up with other families and the kids love meeting up with their friends at the games. It's so great when the kids get a high five from a player when they exit the field." The energy that the supporters section generates has been electric with the stadium creating a unique feeling for all the supporters in attendance. "The stadium feels very safe for families in any section," commented Terra. "The supporters on the far end are loud, energetic but SO fun and I always make sure I walk by them at least once a game. One day we just may switch our seats to be with them - amazing energy!" Throughout the season the Rusman kids were not only involved at games and events but they also participated in the academy programs and camps even when the global pandemic began.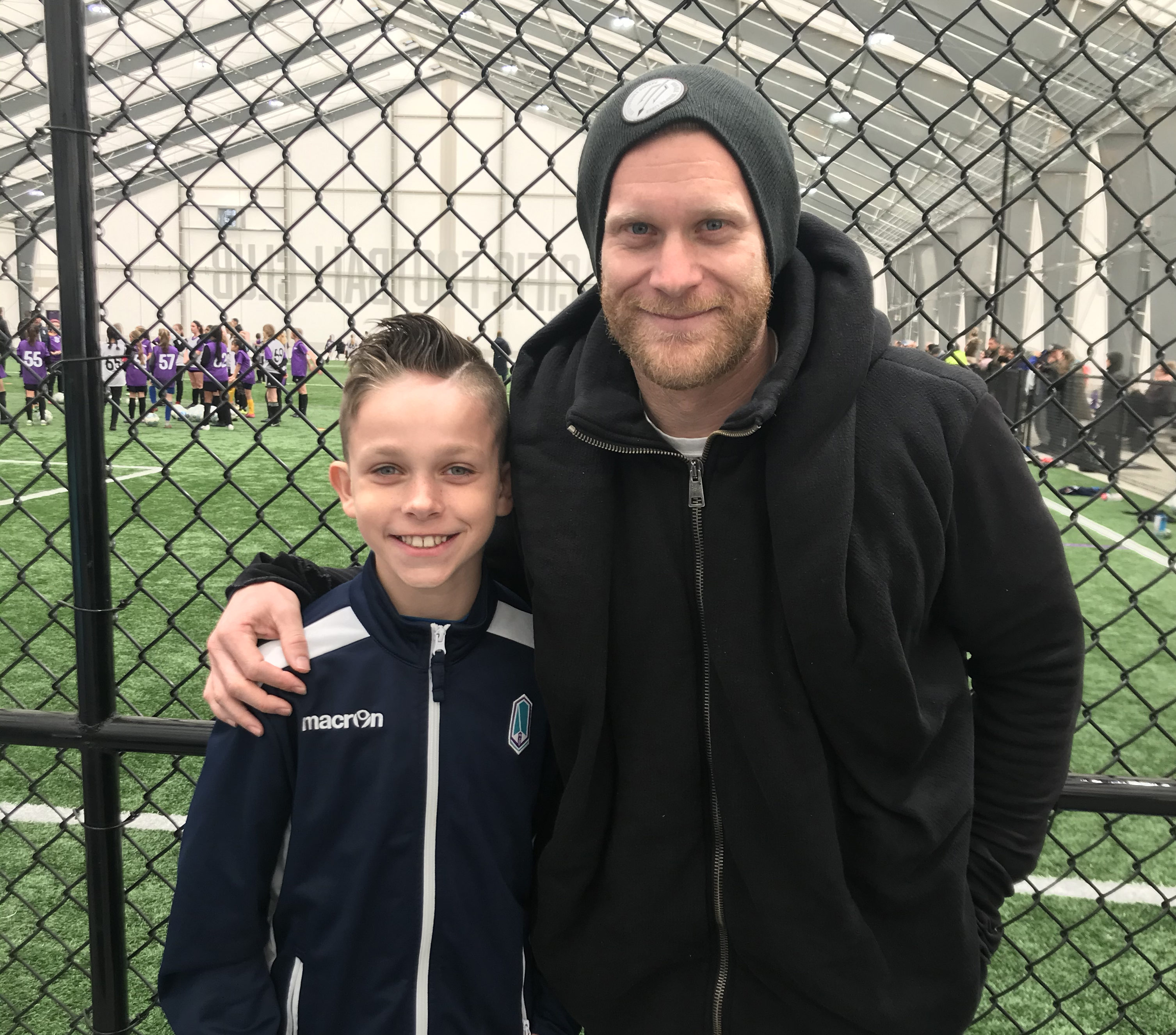 "Ryder tries to go to every training session or clinic that PFC, Trident and the Island Training Centre has to offer," said Terra. "During the initial stages of COVID the players posting challenges to Instagram were truly what the kids needed. It gave a sense of accomplishment in a crazy time." With quarantine came a transition to online as much of the world began activities from home, which provided a different but exciting challenge. "The Trident Zoom sessions that rolled out were a little hard to get used to at first," explained Terra. "But the coaches did a phenomenal job at encouraging each player and making them all feel seen and important as they followed along from home." The Rusman family's passion for Pacific FC not only extended to the stadium and in front of the computer but also to their home decor.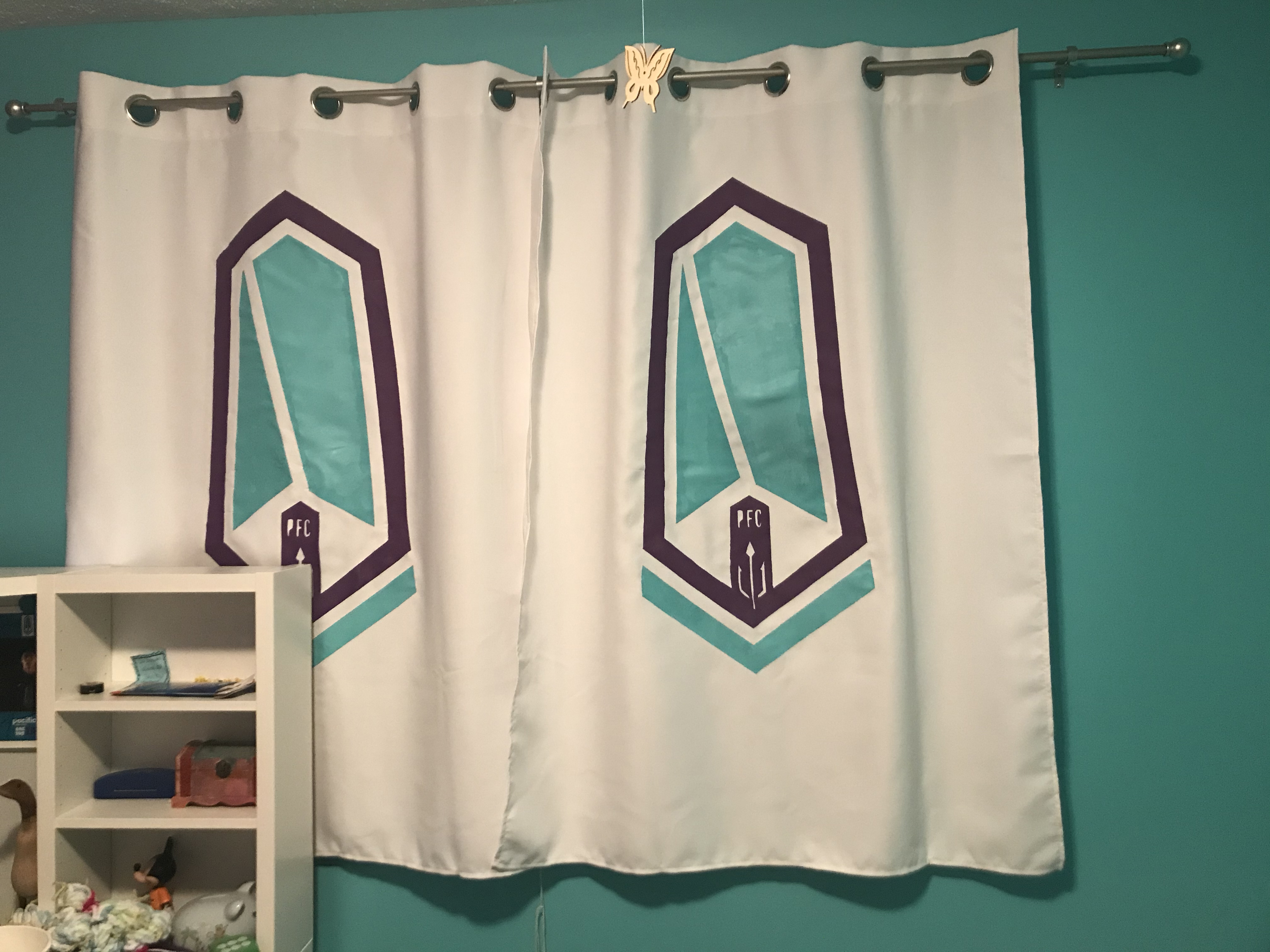 "When we decided Ryder's room needed a refresh he immediately told me it HAD to be PFC colours. We took the logo with us to Home Depot and colour matched the paint chips. We even hand painted curtains with the logo which turned out great!" The support from the Rusman family and many families alike throughout Vancouver Island has been amazing. As we wrap up the Supporter Appreciation Week, we want to thank the fans. The endless stories on social media have been amazing and truly inspiring, we hope to see you at Westhills Stadium soon.
ABOUT PACIFIC FOOTBALL CLUB
Founded in 2018, Pacific Football Club brings professional football to Vancouver Island. Playing out of a renovated Westhills Stadium in Langford, the club provides an outlet for Canadian soccer players to compete at the professional level of the sport on home soil through professional opportunities and youth programming. For updates on Pacific FC, please visit
www.pacificfc.ca
Continue reading...