T
---
homas Meilleur-Giguère will be returning to Pacific FC for the 2022 Canadian Premier League season.
Meilleur-Giguère rebounded from a preseason injury to play in 12 matches in 2021, including both of the club's playoff victories. TMG, as he is known to fans and teammates, is entering his third season as a Trident and has shown impressive development during his time on the Island. The 24-year-old is known for his hard work, composure on the ball and ability to read where an opposition's attack is going. Meilleur-Giguère's patience and determination in 2021 was rewarded with a clean sheet in the CPL final to go along with his winner's medal.
Meilleur-Giguère, who received a U-23 Canadian national team call-up last preseason, is the third Pacific FC returnee announced for 2022. More roster announcements are to follow in the coming weeks.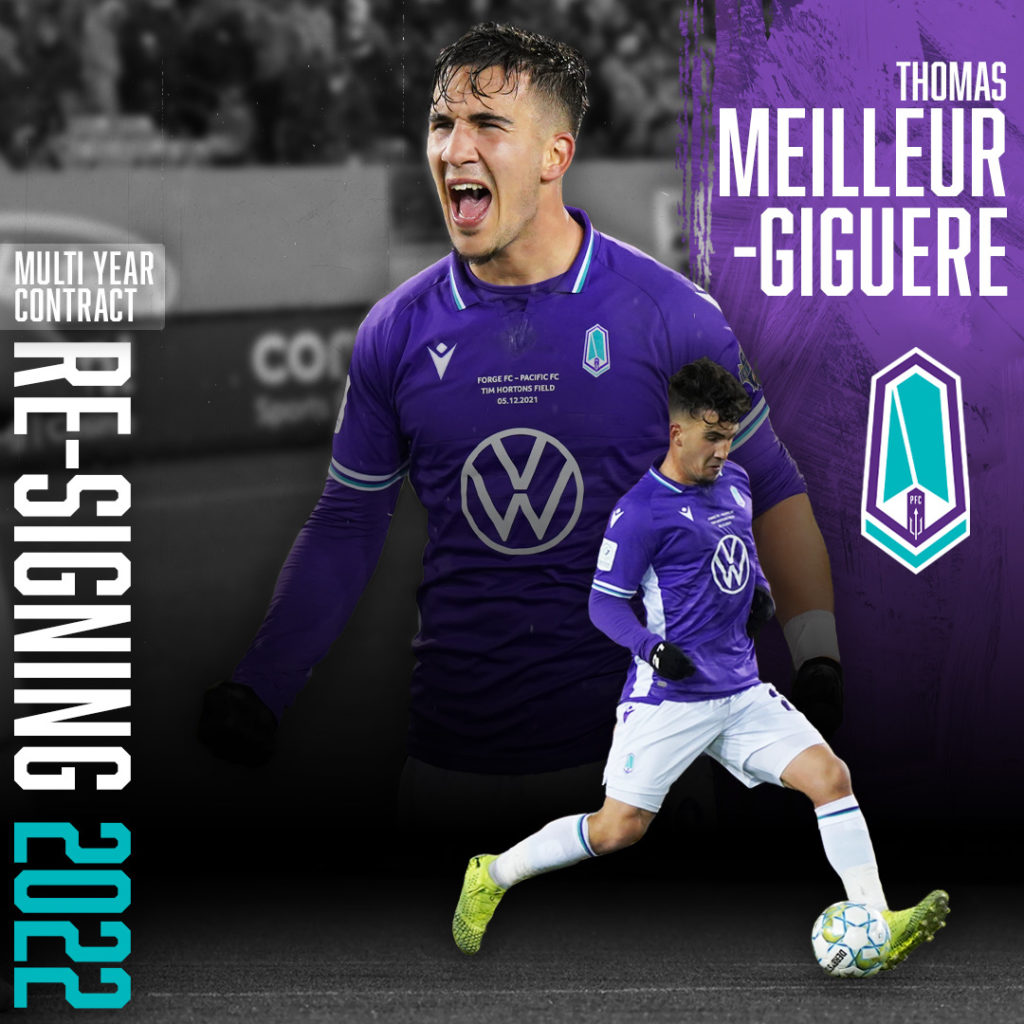 Continue reading...