Who the heck is Oud-Heverlee Leuven? Forge FC fans would be forgiven for asking such a question on Wednesday when
Tristan Borges was transferred to the Belgian club
– the first Canadian Premier League player sold to a European side. Canadian soccer supporters could also be forgiven to think Borges would be joining the Canadian attackers plying their trade rather effectively in Belgium at the moment: Cyle Larin with Zulte Waregem and Jonathan David with Gent. However, OH Leuven is competing in Belgium's second tier, so a top-division faceoff between Borges and some of Canada's brightest attackers will have to wait for now
RELATED READING: Forge FC's Tristan Borges sold to Belgian club in historic transfer
Based in the Belgian city of Leuven, OH Leuven is a young club, having been founded out of the merger between FC Zwarte Duivels Oud-Heverlee, Daring Club Leuven and Stade Leuven in 2002, but they've been growing. A first-place finish in the competition's opening half of the current season has guaranteed them a spot in a two-legged promotion playoff come this Spring. If they win that, they'll be in the first division next season. We could see
Borges feature as early as Friday
when OH Leuven travels to play Lokeren, as he's already training with his new team. Before then, let's take a look at the first European club to take a chance on a CPL player.
Tipped for promotion
Yes, Borges will be competing in another two-legged final come Spring. Like the CPL, the Belgian second division is split in two, and OH Leuven clinched a spot in the promotion playoffs after winning the opening season. The club has had a middle-of-the-road this second season, sitting mid-table on 10 points from eight matches, with six games remaining.
RELATED READING: Forge GM FAQ: Belgium club's promotion push led to Borges transfer
The gap between the country's top two divisions isn't big, either. Last year's promoted side, Mechelen, has impressed in the Belgian first division as they sit on the edge of a top-six spot and a playoff spot (Belgium has playoffs, by the way). Are we getting ahead of ourselves? Perhaps, but if Borges plays a key role in this team, he could find himself competing against the very best in a European top-flight by years end.
Owned by Leicester City's King Power group
OH Leuven has connections to the English Premier League. The club was purchased in 2016 by King Power, the same group that owns Leicester City. OH Leuven has already acted on this connection with Leicester; Englishman George Hirst headed north across the English channel this season and 20-year-old Ghanian midfielder Kamal Sowah has been loaned the other way. Heck, even former two-time Foxes manager Nigel Pearson spent two seasons in Leuven before switching to his current job with Watford in the Premier League. These are pretty tight connections. Could Borges benefit from them somewhere down the road?
Recently in Belgium's top flight
Keen European football observers may recognize OH Leuven (and Canadian junior hockey fans may recognize its Ontario Hockey League-style crest) because of a decent run in Belgium's top flight at the start of the last decade. Promoted in 2011, Leuven placed as high as tenth before losing a relegation playoff (again,
playoffs!
) in 2014. The side returned in 2016-17 for another top-flight stint before dropping again.
RELATED READING: BEDAKIAN: Borges' Belgian move completes mission in CPL case study
Since then, OHL (no, not the hockey league) has challenged as one of the best sides in the division, coming three points away from making the promotion playoffs in 2017-18 under aforementioned English manager Nigel Pearson.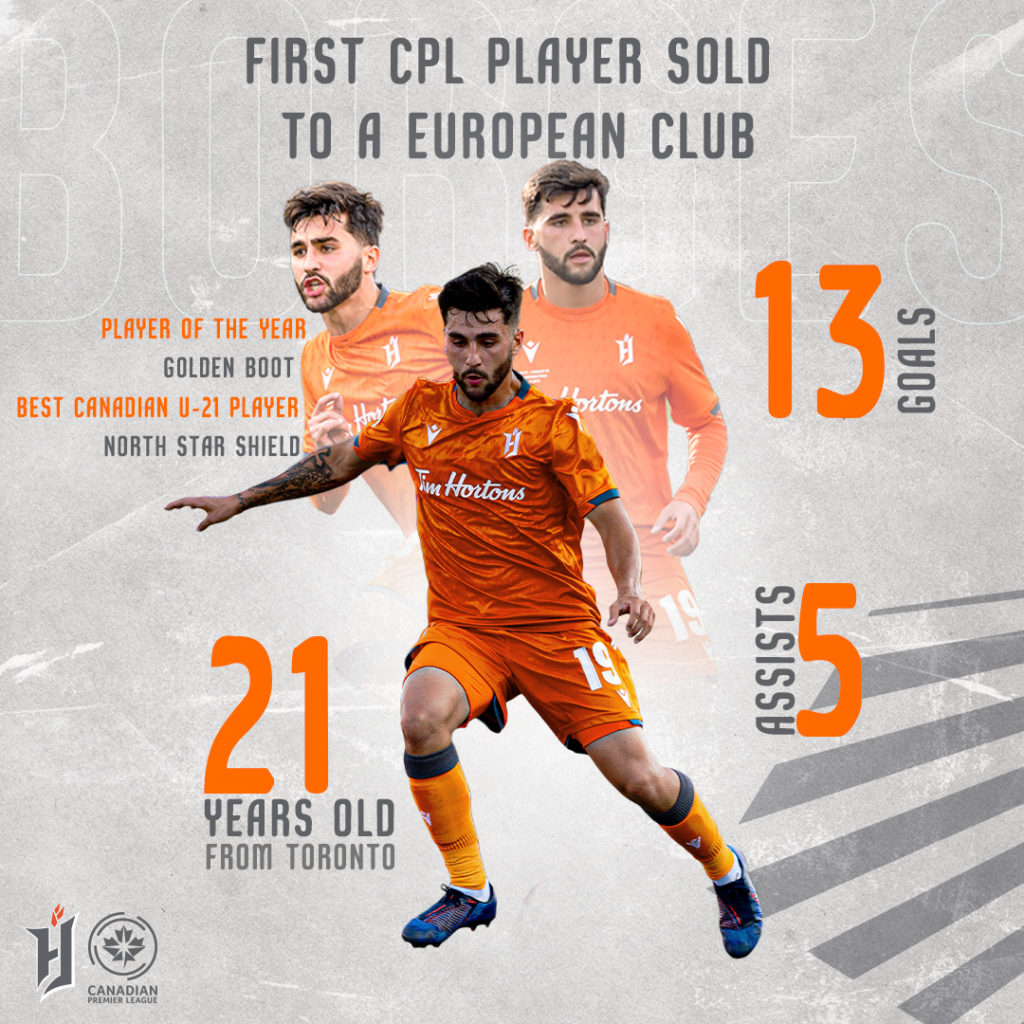 Oldest side in the division
As for its squad, OH Leuven offers a solid core of international talent – a common string that runs through Belgian clubs. To start, Borges will likely work behind a group of explosive OHL attackers, highlighted by Xavier Mercier – a French attacking midfielder who moved from Cercle Brugge last season. Up top, Borges will hope to play alongside Thomas Henry, a bruising-forward who has 11 goals and three assists to his name this season. Leuven's biggest-name player is arguably South African goalkeeper Darren Keet, who's earned 11 caps with his national team.
RELATED READING: 4 reasons why Borges was 1st CPLer sold to a European club
However, these players don't offer something that Borges does: Youth. With an average age of 27.1, OH Leuven has the oldest team in a particularly young division. Some of their more decorated players – such as Keet (29), Mercier (31) and former first division defender David Hubert (32) – fall under this "experienced but old" category. Perhaps OH Leuven saw Borges as a chance to get younger? No better choice than a league MVP at the age of 21.
Continue reading...