---
Matteo Polisi will be returning to Pacific FC for the 2022 Canadian Premier League season.
Polisi's first season on the Island, and first professional season of his young career, saw the midfielder carve out a role for himself on the CPL champions. The 22-year-old midfielder provided a spark of offence off the bench with his versatility, smooth dribbling style and ability to pop up with a goal. In 22 appearances in all competitions in 2021, Polisi scored three goals and added one assist. The former Simon Fraser University and TSS Rovers FC player continued his exciting development during this first season with Pacific and will look to push on in his second season with the club.
Polisi is the last returning player for the club in 2022. Polisi's announcement follows the 14 other players returning to Pacific FC for next season.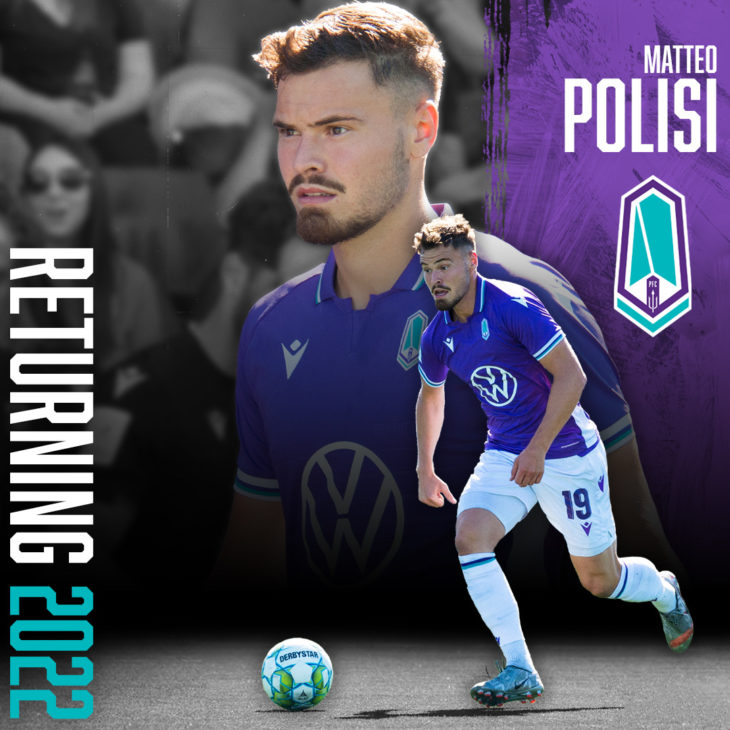 Continue reading...