Kunle Dada-Luke will be returning to Pacific FC for the 2022 Canadian Premier League season.
Dada-Luke's first season on the Island saw the electrifying full-back/winger cement himself as a valuable member of the championship winning squad. Often deployed on the right side,
Dada-Luke's versatility and defensive instincts allowed him to carve out his role in the team. The 22-year-old made 23 appearances in all competitions for the club in 2021, finishing with two assists and, although it was officially ruled an own-goal, he also provided the winning goal in Pacific's 2-1 victory over Cavalry FC in the CPL playoff semi-finals. The Toronto FC Academy product's many game-changing performances off the bench provide an excellent base to grow from in 2022.
Dada-Luke, who has Canadian U-17 national team experience, is the latest returning player to Pacific FC. The remaining players returning for the club's title defence will be announced in the coming weeks.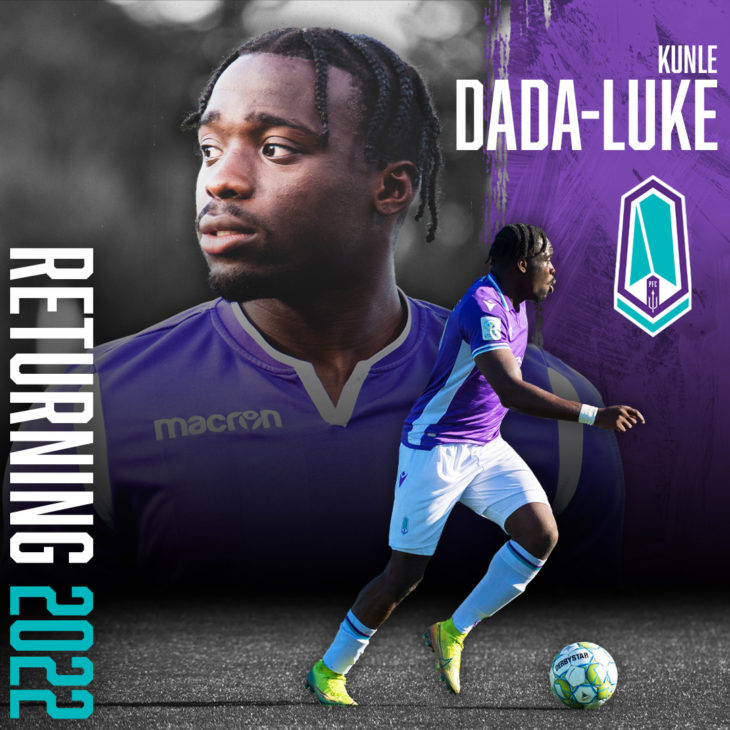 Continue reading...