---
To say Kareem Sow made the most of his summer vacation between school semesters would be an understatement. The final whistle in Sow's hometown of Ottawa in a 2-2 draw between his HFX Wanderers FC and Atletico Ottawa marked the end of his first season with Halifax. Now it's back to the books with the defender returning to Montréal Carabins while he continues his education. Sow knew there would be a need for defenders early on in the season, but certainly didn't expect to play 900 minutes, third-most on the Wanderers. For Sow, the season was full of surprises as he made an instant impact "This season was quite an experience. I came in extremely late to the Halifax team," says Kareem Sow from Ontario during the most recent road trip. "I only trained with the team for one week and then we went straight to Winnipeg. It was a fast, fast start with the team." Selected 10th overall in the 2021 CPL-U Sports Draft in January, Sow signed a developmental contract in June allowing the mechanical engineering student to return to Université de Montréal in September to play for the Carabins. The Wanderers knew they'd be without center-back Jems Geffrard early on in the season while the defender played with the Haitian national team in the Gold Cup and in World Cup qualifying matches in June. This need, combined with travel complications from COVID-19 restrictions created a perfect storm resulting in Sow signing a contract before training with the Wanderers. "It was a weird thing. It put out the fire that I had that I wanted to prove myself to get the development contract right away," Sow says. The defender was able to engineer a replacement destination for that inner fire knowing he was already on the team. "Let me prove that it wasn't a mistake, it wasn't just luck that I got the contract. Let's prove that they made the right decision," says Sow of his motivation early on. The injury bug bit the backline hard early on in the season with center-back Peter Schaale going down early in the second match of the season against Valour. Eriks Santos and Jake Ruby also missed time early on, meaning Sow made his professional debut for the second half of a 0-0 draw with Cavalry FC. "After my first start, I was super, super stressed out. But the boys were understanding...They really helped me out on the field," Sow says, pointing out his teammates were supportive and encouraging after the clean sheet in his debut.
---
Settling into life as a starter
It didn't take long for the professional minutes to mount. The young defender was named to the Starting XI for six straight matches after his debut, mostly at center-back but also at left-back. "It went pretty well to be honest. I didn't expect it to go that fast. I feel like I've been able to adapt to the pro environment pretty quickly," says Sow. While football certainly isn't the same without fans, Sow actually credits the bubble environment with helping him get used to life in the Canadian Premier League. "It gave me a little more time to settle in, less nerves, less stress. And then it prepared me for the Wanderers Ground and those away trips where there are a bunch of other fans. Playing in front of them, that's definitely more nerve-wracking. It definitely prepared me well for that," says the 20-year-old. Off the pitch, it didn't take long for the former Montreal Impact academy player to get used to his new team. While playing for the academy of the club now known as CF Montréal, Sow played with Sam Salter for a couple years. He also would watch Alessandro Riggi play for the Impact reserve team, FC Montreal, in the United Soccer League. "He was one of the first people to reach out to me when I joined the team, before I even arrived in Halifax," says Sow of the player that he looked up to when he was younger. In Halifax, Sow also linked up with former Carabins teammates Pierre Lamothe and Omar Kreim. "It's crazy, we all have different routes in our career and then we all end up in the same place," Sow says with a laugh.
---
Re-igniting the professional dream
Naturally, playing in the academy system of a professional team provided Sow with the path to becoming a professional. But the student-athlete was honest with himself, accepting the reality that only a couple players, if any, make it all the way through the academy system and make the senior team. Sow noticed a lot of players would leave the academy and end up continuing their game in the Canadian university system, play south of the border, or leave the game completely. "When I started realizing that, I kind of started doubting and thinking okay, it's going to be hard to make it pro. That's when I decided to start focusing on my studies," says the engineering student who returned to Ottawa to finish high school in Ontario so he could then go straight to university after graduating. "And at that point on, honestly I had stopped believing in making it pro. I was just determined to continue my studies and get my degree," Sow reflects. While Sow was in university, the CPL started. A new spark was lit and the professional dream was alive once again. Seeing players not only get drafted in the CPL-U Sports draft, but also get meaningful minutes and signing contracts, gave Sow motivation to be recognized. "I thought okay, I actually still have a chance. Doors re-opened for me to have a path into the professional game."
---
It's not good bye, it's see you later
A return to school was always the game plan. Still, it's a bittersweet goodbye as Sow wrestles with the feelings of leaving a team in the middle of the season. Now that he's had a taste of life wearing the Wanderers blue, he wants to do it all over again next year. "Ideally, playing for the Wanderers is what I want to do for the next couple summers until I finish my bachelors program. For me, that's always been my priority, to finish my bachelor program before fully committing to the professional aspect of the game," Sow says. The summer was just the start of the journey for this talented student-athlete with the Wanderers. Stay tuned to see what comes next.
---
Proudly presented by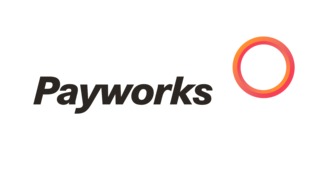 Just like you, we're Canadian owned and operated. Supporting local companies in all things payroll to HR – so we just get it, eh?
​
Continue reading...