F
C Edmonton has confirmed they have acquired fullbacks
Ousman Mahese
and
Wesley Timoteo
as well as winger
CJ Smith
on loan from the Canadian Premier League's HFX Wanderers FC, today. Mahese, 19, played this past season with the NAIT Ooks (Alberta Colleges Athletic Conference), where he primarily played forward. In six games (six starts), Mahese scored 10 goals, including five game-winning goals, helping the Ooks to a 5-0-1 regular season record and a silver medal in the ACAC conference championship and bronze medal at the CCAA national championship. Timoteo, 21, is a former Canadian U-17 player, who grew up playing in Belenenses and Estoril Academies. He played last season in Cyprus with PO Xylotymbou. Smith, 24 played the past two seasons in NCAA-Division-1 at Georgia Southern and Houston Baptist where he recorded seven goals in 23 appearances over two seasons. "CJ, Ousman and Wesley all impressed on trial during pre-season. They are all young and motivated Canadian players that we are excited to get an opportunity to play this season," said FC Edmonton head coach Alan Koch. "They're all athletic and technically sound players, and we look forward to working with and developing them this year. "I am excited to see CJ make his introduction to the professional game after a solid university career. Ousman trained with us last year and I am excited to see his progression as a pro. Wesley returns to Canada and has the potential to be an impact player in this league." FC Edmonton will kick the season off at home on Sunday Apr.10 against Valour FC at 2 p.m.MT at Clarke Stadium. The current roster consists of:
Goalkeepers:
Andreas Vaikla, Darlington Murasiranwa
Defenders:
Nyal Higgins, Luke Singh, Felix N'sa
Midfielders:
Terique Mohammed, Ousman Mahese, Wesley Timoteo
Attackers:
Kairo Coore, Tboy Fayia Saah, Mastananbal Kacher, Marcus Simmons, Julian Ulbricht, Tobias Warschewski, Gabriel Bitar, CJ Smith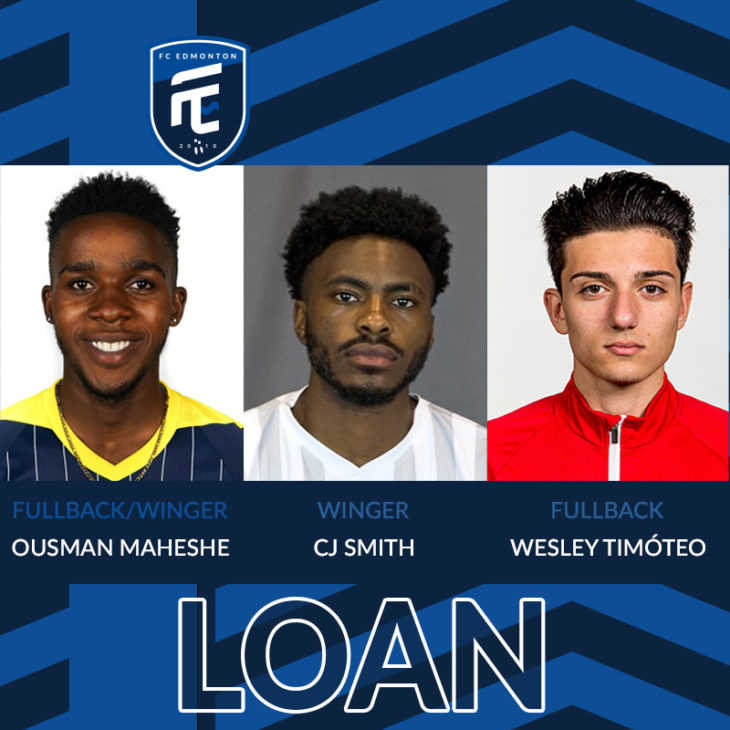 Continue reading...