Edmonton, AB (Apr.1, 2022)
– FC Edmonton has confirmed they have acquired midfielder
Azriel Gonzalez
on loan from the Canadian Premier League's York United FC, today. Gonzalez returns to the Eddies after joining the team during the second half of last year on loan from the Tacoma Defiance of the MLS Next Pro League. The 20-year-old from Las Vegas, NV spent three seasons with the Seattle Sounders FC Academy, and made his debut with the Sounders parent club in 2017, travelling with the team for a series of preseason friendlies. In two seasons with the Sounders FC 2, Gonzalez made 14 appearances, scoring one goal and one assist. Internationally, Gonzalez represented the U.S. multiple times at the U-16 level. "We feel fortunate to be able to get Azriel (Gonzalez) back for another season with us here at FC Edmonton," said FC Edmonton head coach Alan Koch. "He came in and had a fantastic second half of the season for us last year, and we look forward to pushing him to even higher levels this season. He has the potential to be one of the top talents in the league this year." FC Edmonton will kick the season off at home on Sunday Apr.10 against Valour FC at 2 p.m.MT at Clarke Stadium. Our current roster consists of:
Goalkeepers:
Andreas Vaikla, Darlington Murasiranwa
Defenders:
Nyal Higgins, Luke Singh, Felix N'sa
Midfielders:
Terique Mohammed, Ousman Mahese, Wesley Timoteo, Azriel Gonzalez
Attackers:
Kairo Coore, Tboy Fayia Saah, Mastananbal Kacher, Marcus Simmons, Julian Ulbricht, Tobias Warschewski, Gabriel Bitar, CJ Smith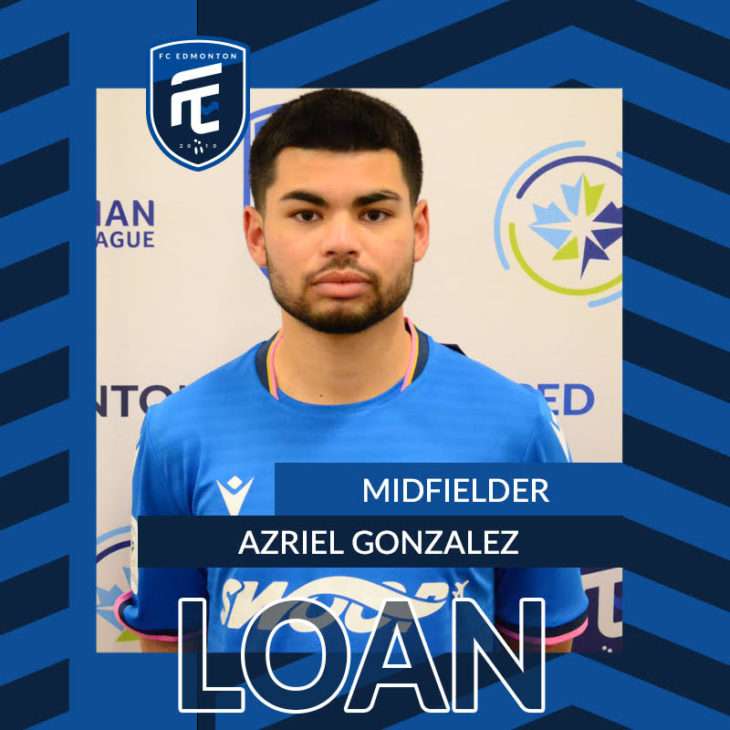 Continue reading...