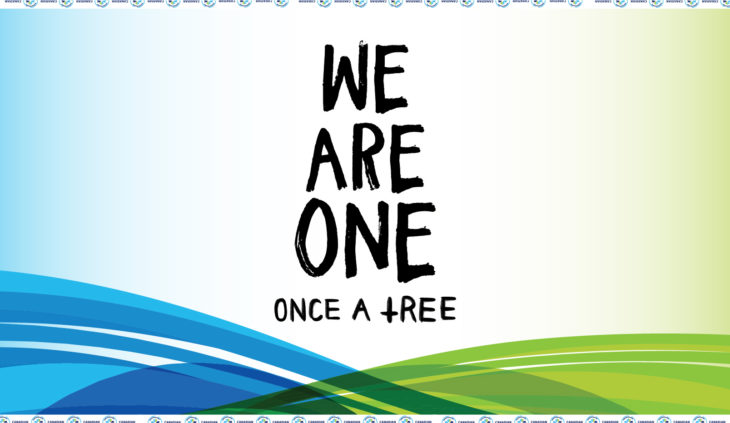 The Canadian Premier League Releases League Anthem by Canadian Artists, Once A Tree
Available for download now.
​
Toronto, ON (April 23, 2019)
– To mark its inaugural season, the Canadian Premier League introduced its official anthem "We Are One" by Toronto-based duo Once A Tree on Tuesday. The highly-anticipated anthem will be played inside the stadium before the start of each Canadian Premier League match. The anthem is an integral part of the game and is wrapped with pride and history, telling a story of the league, its clubs, and the beautiful game of soccer. The anthem was released as a single by the Canadian Premier League and is available now on all digital platforms here. The Canadian Premier League worked with several independent Canadian artists who submitted their interpretation of the CPL motto – "WE ARE MANY, WE ARE ONE". Once A Tree's version stood out immediately and resonated as the perfect anthem to kick off the league on April 27, embodying the spirit of the community and country. "We really love the Canadian Premier League's motto, 'WE ARE MANY, WE ARE ONE'," explained Hayden Wolf of Once A Tree. "Jayli (Wolf) and I resonated with the energy behind that phrase and I think we were able to really infuse that feeling into the anthem's melody." The synergy between football and music is an integral part of the game. A league anthem helps define our identity and is the Canadian Premier League's latest offering as we build toward the inaugural game at Tim Hortons Field on April 27, 2019 at 1 p.m. EST - now just days away. The CPL is based on the connection and support of all Canadians' love of soccer and, by extension, music. "We Are One" hopes to hit the emotional cues to truly inspire support for a league that is for Canadians, by Canadians.
About the Canadian Premier League
Canadian Premier League (CPL) is Canada's professional men's soccer league set to debut on April 27, 2019. Playing in world-class and unique venues, and partnering with strong community-led ownership groups, the CPL is a league for Canadians by Canadians that will bring professional soccer to communities coast-to-coast. For updates and more information, please go to
CanPL.ca
. Connect with us on Twitter:
@CPLsoccer
and #CanPL
About Once A Tree
Once A Tree is an electro-pop duo-based in Toronto. The two met in British Columbia and decided to use their music as their united voice. They fell in love and began writing folk music in a small valley town near the Canadian Rockies. When Jayli won a songwriting competition, the two were flown to Toronto to shoot a music video. They arrived in the city with two suitcases and a guitar; looking for a fresh start and determined to pursue their dreams. After relocating to Toronto, Hayden was accepted into The Remix Project where he was able to hone his music production skills. The two began to evolve their sound, infusing mellow beats with dream pop melodies. It was then, Once A Tree was born. The group has since released their debut EP 'Thousand Lives' and debut full-length album 'Phoenix' and are now working on their sophomore album.
Media Contact:
Micki Benedetti Canadian Premier League
micki.benedetti@canpl.ca
Continue reading...