The Canadian Premier League's first gold-standard side will be sporting a touch of gold in their new jerseys. As a result of capturing
the North Star Shield
last year, Forge FC has earned the right to wear the Gold Champion Patch for the 2020 CPL campaign. The Gold Champion Patch sits on the right sleeve of Forge's home kit for the upcoming season, replacing the Canadian Premier League patch that will worn by the other seven clubs in 2020.
RELATED READING:
Founding CPL clubs reveal new home kits for 2020 season
Thursday evening saw the CPL's seven "founding clubs" release their home kits, with Atlético Ottawa scheduled to reveal their home and away uniforms at a later date. Forge's home kit features six tonal stripes across the front of the kit to represent the six regional municipalities in the Hamilton area: Ancaster, Dundas, Flamborough, Glanbrook, Hamilton and Stoney Creek.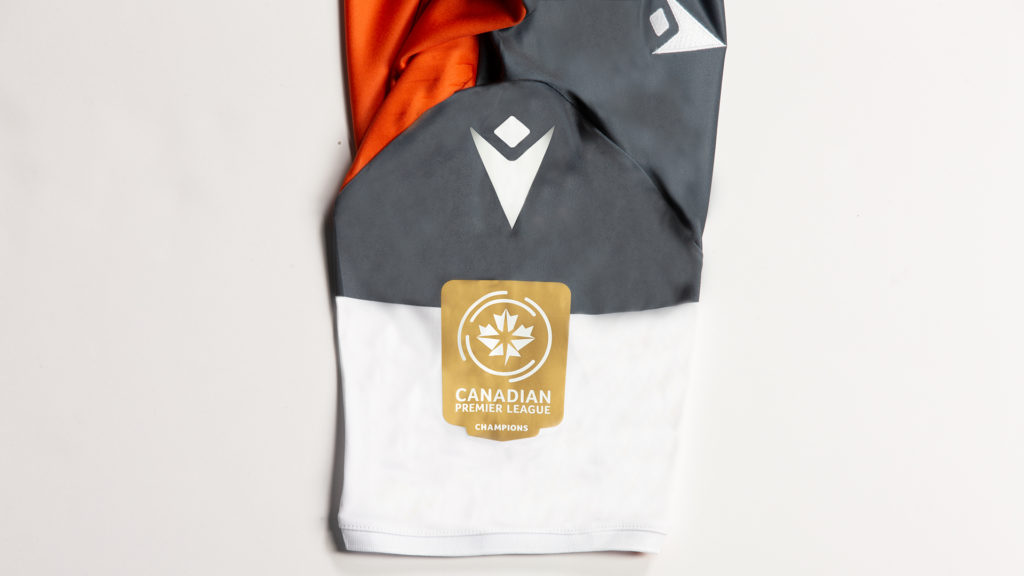 Champions Badge on Forge FC's 2020 home kit.

Continue reading...