The Canadian Premier League would like to invite all soccer fans to its first official viewing party featuring the premiere of "Forever First: Rise To The Finals," a 30-minute short film that will air live
on the CPL's YouTube channel
on Sunday, March 29 at 8:00 p.m. ET.
The #FOREVERFIRST series
serves to honour all of the "first" moments and experiences that are now a part of the league's legacy. Celebrating diversity, bravery and the pioneering spirit of Canada, this series is proof that professional soccer is now attainable in Canada, inspiring a nation of players and supporters to join the league and encouraging the next generation to do something iconic. Watch the live broadcast of "Forever First: Rise To The Finals" this Sunday at 8:00 p.m. ET/5:00 p.m. PT on the Canadian Premier League's YouTube channel by
CLICKING HERE
.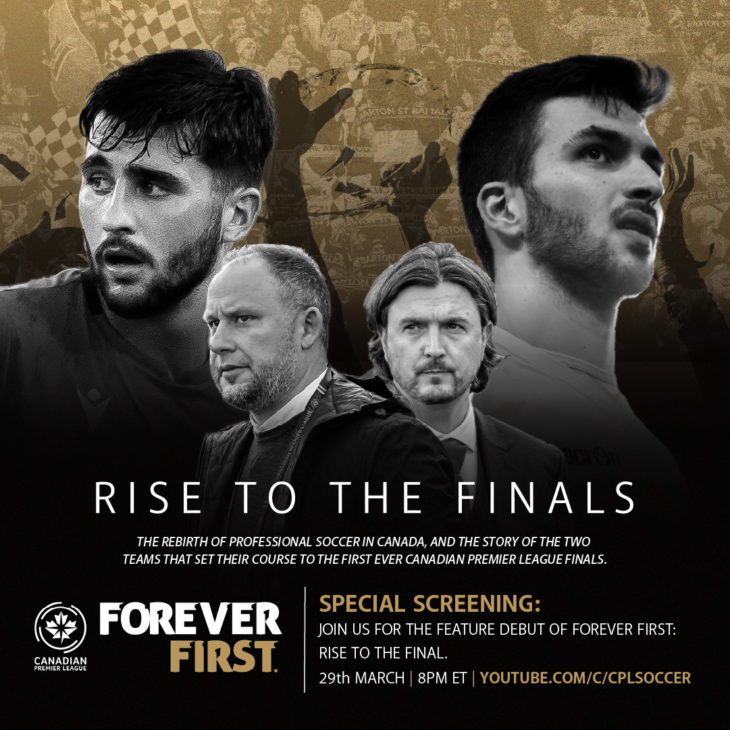 Continue reading...