Calgary, AB (August 10, 2022)
– Cavalry FC of the Canadian Premier League has signed 20-year-old Canadian-Nigerian winger, Goteh Ntignee, on a long-term contract. Ntignee joins Cavalry FC as a U21 player while the club continues to create a pathway for young players to have the opportunity to develop in a professional environment. From Coaldale, Alberta, Ntignee played his youth career at East Side Memorial FC in the Calgary Minor Soccer Association. He then left for the Pacific Elite Soccer Institute under former Calgary Mustangs head coach Thomas Niendiorf, where he also played in the USL PDL for the Victoria Highlanders before moving to Germany and playing for FC Lokomotiv Leipzig within the German 4th division.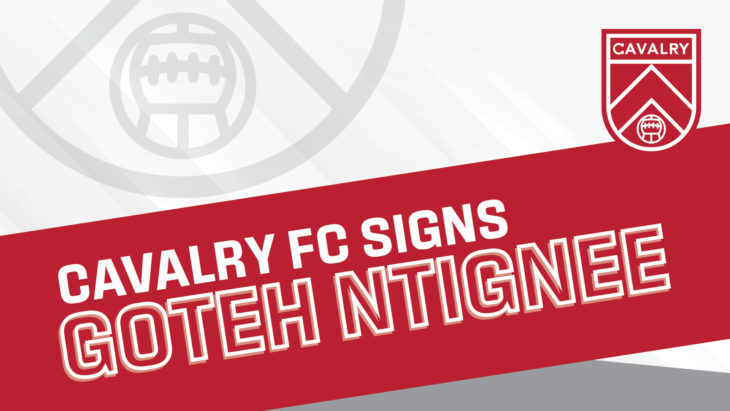 "Goteh is a dynamic, young forward that can fit anywhere across the frontline and has a good eye for goal," shared Head Coach and General Manager, Tommy Wheeldon Jr. "He's a player I've kept track of since he was a youth player in the Calgary Minor Soccer system. He's developed well and spent some time overseas in Germany and we are excited to get the chance to work with him over the next couple of seasons and beyond."
"I am grateful for the opportunity to play for Cavalry FC."
Says Ntignee.
"I'm excited to be playing for a professional club close to home and to be a part of this team. I hope to make a big impact for the club."
Continue reading...