Calgary, AB (January 24, 2022)
– Cavalry FC is proud to announce the return of defender Daan Klomp (NED), midfielder Victor Loturi (CAN), and attackers Jose Escalante (HON) and Ben Fisk (CAN) for the 2022 and 2023 seasons. Each has 2024 option year included in the deals.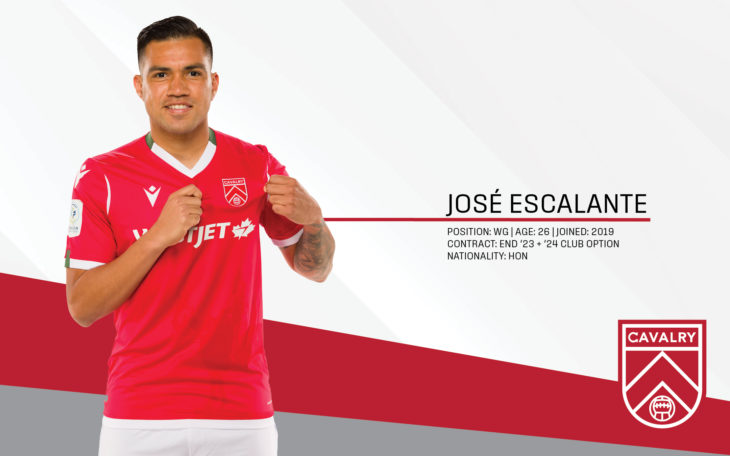 Escalante, having first joined Cavalry FC for the 2019 season, is a part of the club's foundational group of players who have worked for the past three years to establish the high degree of excellence that has come to be expected of the team. After unfortunately missing out on the 2020 CPL Island Games in Prince Edward Island due to the pandemic complicating his ability to return to Canada, Escalante returned in 2021 to play 2089 minutes over 26 appearances. Through his consistent performances, Escalante has rapidly become a fan favourite for causing problems with the opposition with his direct, creative attacking style.
Fisk joined the team late in the 2021 season following a series of attacking injuries to the side, and quickly became a key part of the team's performance. Coming to Cavalry FC after having already played for CPL sides Pacific FC and Atlético Ottawa, Fisk brought valuable experience and a high level of professionalism to the club. His creativity as an attacker proved to be an asset on the pitch, as he added two goals and five assists through 20 appearances across all competitions. After having first joined the team for the inaugural 2019 CPL season as a 17-year-old, Loturi took the 2020 season off of professional football to focus on his studies at Mount Royal University. In 2021, he was signed to the club on a U SPORTS Development Contract, and his consistent performance on the pitch led to him regaining another professional contract. His confidence and quality on the ball and ability to play both sides of the ball make him a valuable player, as well as his energy and positive contributions to the locker room environment.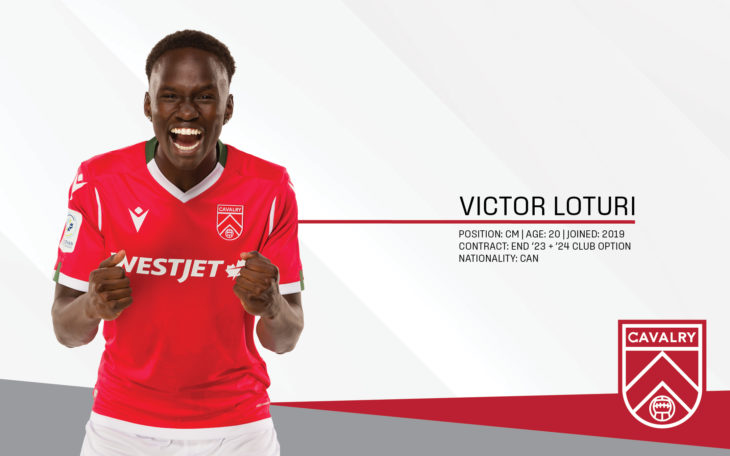 Klomp first signed to the club for the 2021 season, and he quickly became known throughout the league as a player to watch. The defender came to the club in 2021 from the Dutch leagues, bringing a unique level of experience to the CPL. He had an excellent debut season with the club last year, scoring three goals throughout his 24 appearances, culminating with him being selected to the CPL Team of the Year. He is a bally playing defender with an excellent feel for the ball, with great athleticism and versatility to move around the pitch.
"These are very important players in our short- and long-term plans. Jose is another original that is valuable to our culture. He bleeds Cavalry colours every time he steps onto the pitch. In Ben we got an incredible professional that sets a standard in training and possesses some nice attacking output we can keep adding to. Victor is what this league is all about, a local, hungry player that we think very highly of. He has utilized the opportunities created and taken his chance to show how good he is. Through our extensive recruitment process, we were able to find Daan who is a player that had been impacted through various pandemic scenarios. He's the type of player in age and ability that we can build a future around, as he continues to get better and has obviously attracted a lot of eyes already. We are delighted to secure these players for a longer term so we can continue to build something special here." – Tommy Wheeldon Jr. (Head Coach & General Manager, Cavalry FC) *Statistical data provided by OPTA.
Continue reading...