Toronto, ON (April 5, 2022)
– The
Canadian Premier League
(CPL) and
DERBYSTAR Canada Inc.
unveiled the Official Match Ball for the league's 2022 season today. The newly designed CPL BRILLANT APS (Advanced Performance System) match ball will make its debut at the CPL's first match of the league's fourth season when York United FC meets HFX Wanderers FC on Thursday April 7 at 7:30pm ET at York Lions Stadium. Inspired by the stunning Northern Lights (Aurora Borealis) where Canada is one of the best places in the world to view. The balls design incorporates the phenomenon's vibrant colours, ranging from striking green, shades of light and dark blue and pink that appears as dynamic flickers and patterns in the night sky. The pattern references where the sky embodies our limitless hopes and dreams for the game in our country, as represented by the top dark blue ring in our emblem, the 2022 CPL DERBYSTAR Official Match Ball represents the cosmic effect of the powerful athletes that will collide on our pitches. Putting on a breathtaking display of their hopes and dreams associated with this beautiful game in Canada. Branded with the Canadian Premier League logo, the 2022 DERBYSTAR Official Match Ball technical elements offers an innovative textured surface, a zero-wing latex bladder offering a lively bounce and an even lighter and softer touch than ever before, handstitched and the 32-panel design offers a perfectly round ball with a consistent flight path. The DERBYSTAR BRILLANT APS is celebrated for its durability, consistency in flight, flexibility – even in wet conditions and at low temperatures. Since its foundation in 1968, DERBYSTAR has specialized in the production of hand-stitched sports balls and was among the first manufacturers to use synthetic materials for ball product which was seen as ground-breaking in the mid-1970s and remains a benchmark in terms of innovation.
-30-​
About the Canadian Premier League
Canadian Premier League (CPL) is Canada's Tier 1 domestic professional men's soccer league entering its fourth season in 2022, competing in the Concacaf and FIFA sanctioned series of competitions. Playing in world-class and unique venues, and partnering with strong community-led ownership groups, the CPL is a league for Canadians, by Canadians that brings professional soccer to eight communities coast-to-coast. The CPL has announced plans to expand to 10 markets in 2023 with a team in Vancouver and a conditional franchise awarded to Saskatoon. For updates and more information, please go to
CanPL.ca
.
About Derbystar Canada
DERBYSTAR Canada Inc., is a distributor specializing in soccer balls. The brand DERBYSTAR is known as an innovative market leader with speciality products designed to enhance the athletic performance. DERBYSTAR sets the bar as the soccer ball specialist creating exclusive designs on high quality products. For further information, visit
www.derbystar.ca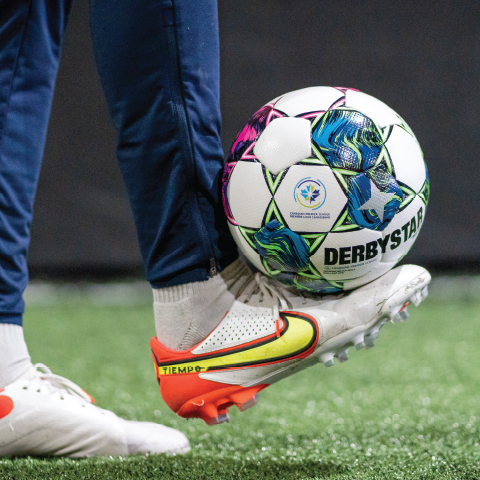 Continue reading...