Having returned from a month-long preseason camp in Spain, Atlético Ottawa announced it has signed first-overall CPL-U SPORTS draft pick José Cunha, a Portuguese defender from Cape Breton University, for 2022.
"We were very interested in José from the moment he declared for this year's CPL-U SPORTS draft," commented Atlético Ottawa CEO Fernando López. "He joined us in Spain for the camp and has demonstrated he has all the qualities we were expecting of him. We look forward to seeing him continue his development with our team and how he'll contribute to our successes."
A community studies student at Cape Breton University, Cunha is a left-footed center-back that, after being drafted ninth overall in the 2020 CPL-U SPORTS Draft by Forge FC, returned to school and started all 12 regular-season games for the Capers, offering performances that earned him the Atlantic University Sport 2021 Rookie of the Year award. Born in Cascais, Portugal, Cunha honed his craft with the Sporting CP academy before crossing the ocean to attend university and join the 2021 AUS Champions Capers.
Cunha joins the club on a 2022 U SPORTS Development Contract which allows student-athletes with one to four years of U SPORTS eligibility remaining to sign with a CPL club while preserving their eligibility before returning to U SPORTS competition after the season.
Atlético Ottawa is only a week away from its 2022 Home Opener match set for Saturday, April 9th at TD Place. Tickets, featuring the 'Pay What You Can' offer in support of humanitarian aid efforts in Ukraine, are available now at
HERE
.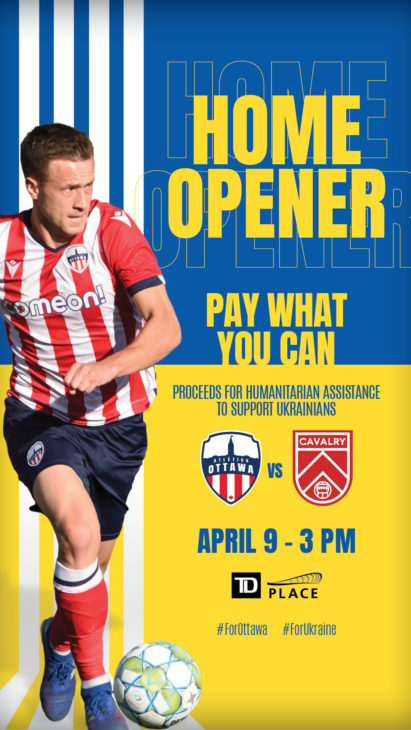 Continue reading...