I want to wish everyone good health and send best wishes to you all and your families. This is an unprecedented challenge we face and I wanted to check in with you as we all settle into this period of change. We certainly appreciate that many of you will have been personally affected by the pandemic and want you to know that the club is here for you and is committed to doing what we can during this time. So much has happened since I met many of you at our home kit launch just over a month ago. We had just started pre-season and the front office were deep in preparation for the season ahead. Now all of the players and staff at the club are practicing social distancing and following the advice of public health and government officials in the same way you are. A big part of us all staying home is to help those on the front-line who are acting so heroically right now. To all of the front-line healthcare workers and those working in essential services, we cannot thank you enough for what you are doing. We are united in our support of your selfless actions. Now more than ever we are a community and we stand together in our support and admiration of you. Today we should have been taking to the field and starting our season. I know you would have all been there supporting us and recognizing the team's efforts so we felt it was time to look at how we could highlight and support the efforts of those protecting and supporting us all right now.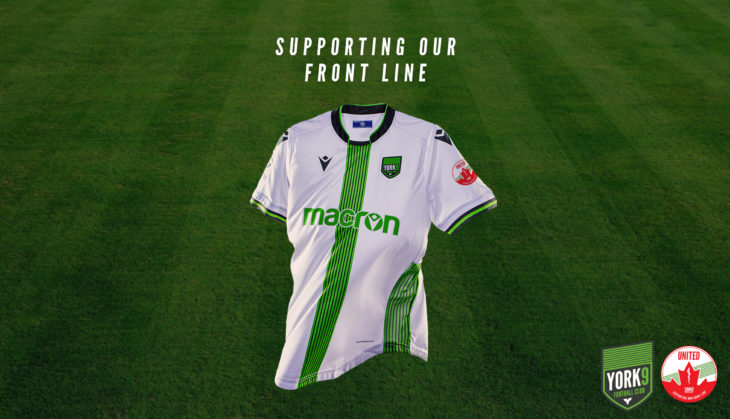 Today you will see all club avatars/branding change to an emblem that declares we are United in our support for our heroes on the front-line. This Health Care Heroes Emblem will be available as a patch applied to jerseys both online (
available immediately
), and in the new club store when it is safe to do so. When you choose to add to Health Care Heroes Emblem when purchasing a jersey, proceeds from that sale will be donated to Mackenzie Health's COVID-19 Response Fund, to assist in their effort of fighting this virus in the community. We will also be expanding our Heath Care Heroes efforts and range of products in the days and weeks to come - stay tuned to club social platforms for details. This is a very small gesture we can make as a club to highlight the selfless work being done. Finally, please keep listening to official guidelines and make this the Home Game for us all. Staying safe and staying home is the best thing we can all do to help those out there on the front-line. I look forward to seeing you all when it is safe to do so and making amazing memories as we support both the team and each other. Best,
Angus McNab
Managing Consultant, York9 FC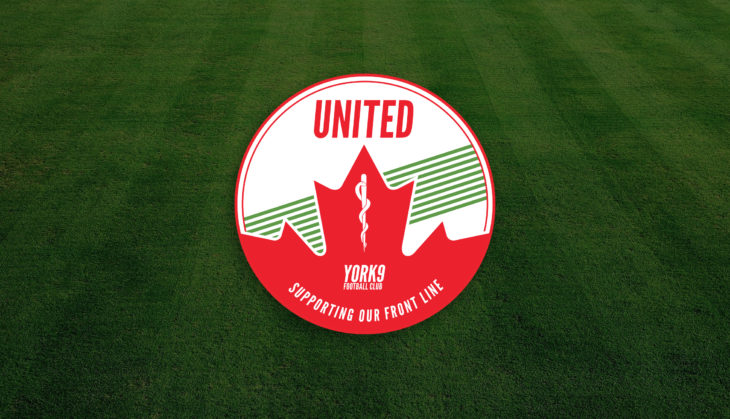 Continue reading...