This week finishes off what has been an amazing Supporters Appreciation Week. Stories were told of different families, fans and their journeys with Pacific FC and the Canadian Premier League (CPL). We started by telling the amazing supporters story of Steve Hemphill and his trip across the country on a motorcycle - watching and experiencing CPL atmospheres first hand throughout the nation. The second supporters' spotlight looked at one of the founders of the Pacific supporters group T.O.P., Tobias Righi. The recent father moved to Canada from Brazil where he follows a long line of passionate soccer fans. We finished off the week with the story about the Rusman family, a family that has been part of the games, the events and the academies at the Island Training Centre. These stories, alongside the PFC Ultimate Fan contest, demonstrated some inspirational moments of the impact that supporters have had within this community on Vancouver Island, across Canada & the world. The amazing support was demonstrated with the winner of the PFC Ultimate Fan contest being part of the Yukon Pacific Supporters group,
​

View this post on Instagram

As part of the

#pfcsupportersweek

challenge, I wanted to share my story and experience with

@pacificfootballclub

, and why this club means so much to me ?

A post shared by Northern Rebels Yukon ️ (@northernrebelsyukon) on

Jul 9, 2020 at 6:50pm PDT

​
We wanted to highlight some of our favourite Ultimate Fan entries from the past week. With this, the 30% Supporters discount off merchandise will be extended until Friday night using the code PFCSUPPORTERSWEEK .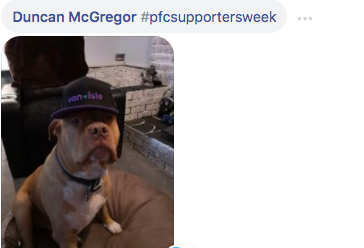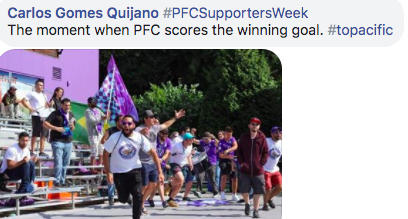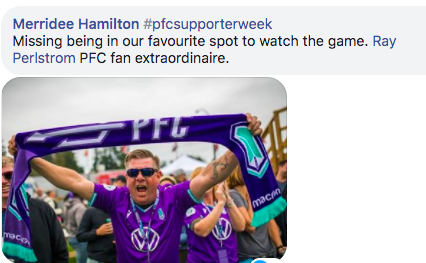 Continue reading...