Football nerds, rejoice: the Canadian Premier League is coming to Football Manager 2020. The CPL and Football Manager announced an agreement on Monday, bringing Canada into the game as a playable country – and the CPL as a playable league – for the first time. Any Football Manager player will tell you the holidays are prime gaming time: Tinkering with formations and systems in your pajamas, searching for a half-decent striker for an entire afternoon. Football Manager sucks you in – in a good way. So, with that being said, let's give you a couple new games you should take on using the new CPL database. Whether you like "road to glory" stories or winning continental competitions right away, there's something for everyone in this latest Canadian update.
RELATED READING:
Football Manager adds CPL as playable league for FM20
Mimic WorkTheSpace's FC Edmonton save
Last summer, WorkTheSpace, also known as Jack, started streaming an FC Edmonton save game to his nearly 100,000 subscribers on YouTube. Using a fan-created patch by Edward Hon-Sing Wong, Jack took FC Edmonton to the promised land: back-to-back league titles, a spot in the Concacaf Champions League (more on that later) and some high-profile signings (including current Chelsea winger Willian). He became a dedicated Eddies supporter from his home base overseas, routinely staying up to watch their matches. Perhaps FC Edmonton should be your club, too!
Continue Pacific FC's reign of youth terror
This will be a real challenge with Pacific FC. There's just one rule: Only sign under-21 players from British Columbia. No Ryan Telfer, no international signings. Only kids from your backyard. How far can you go? Are you able to keep in the tradition set out by James Merriman and the current regime? You'll start with a solid core. Terran Campbell, Noah Verhoven and Matthew Baldisimo are beasts in this database – a good place to build upon. Can you compete year-over-year? Will a lack of mental attributes lead to frustrating losses at the death? Or will you see your players grow with the playing time they receive and stay happy enough to stick around for years?
Win the league with HFX Wanderers by 2020
Here's the CPL's version of taking a Conference North club to the Champions League – no promotions required. Take the 2019 Wooden Spoon winners to the top and win the Canadian Premier League title. Can you do it in 2020 or do you need a couple years to curate the perfect squad? This should be a relatively easy task considering the Wanderers roster is the most malleable of all seven in this update. After releasing 16 players from last year's squad, you can go on a signing spree as Stephen Hart's theoretical successor. Maybe you go after players released by other CPL clubs. Hendrik Starostzik and Daniel Gogarty could be a good centre back pairing to start.
Win the CONCACAF Champions League
Are you in it for the long haul? Pick your local club and take them all the way to the Concacaf Champions League Final, and win. This would require winning the league, of course, before winning the continental championship. This is your ideal FM save. Dig your teeth in. Will a class of elite wonder kids drive your team up the table, with randomized names such as "Julian Hernandez" or "Tobias Johnson" topping the goalscoring charts? Or will you go with the tried and true veterans? Perhaps grab Alphonso Davies on a free in 2031? The paths are endless – but they're also long. You'd need to win the Canadian Championship for a direct berth, or win the league and qualify through Concacaf League. That's all to say you'd need to beat multiple MLS clubs or Mexican giants. It will be difficult, but it's possible.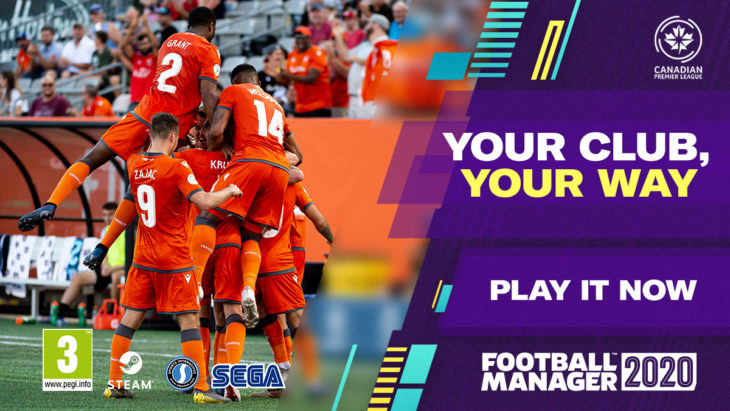 Continue reading...